Welcome to Newshounds Extra! This is the website space where you can find loads more brilliant Newshounds articles! We are such a great bunch of Newshounds that we often sniff out more stories than the High School and College Newsletter has room for, so we sometimes need to have an 'overflow'! Here you'll find 'additional' articles past and present, large and small, so have a peek! Three new 'bumper' articles have been added here, written by Callum (Year 9), Liam (Year 10) and Nabil (Year 11). Callum 's brilliant history of the Star Fox computer game is the ultimate (and we mean ultimate!) guide for all you 'gamers' out there! For those of you who like horses, Liam's our Newshound who's also a Newshorse and he brings you a gorgeous gallery of residents past and present from the Draughton Riding Centre! Meanwhile if you've never come across the Stranger Things science fiction series on television, there's no better advertisement for it than Nabil's outstanding introduction!
"Extra, extra, read all about it!" in Newshounds Extra!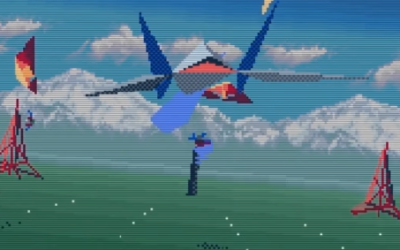 Welcome to my first Newshounds article of 2019-2020! It's that time once again of a new school year, which means a whole new batch of articles to publish! There's a bunch of great articles that I've planned for this year, so before we dive into this article, let's...
read more
Pendle Community High School & College
Pendle Vale Campus, Oxford Road, Nelson, Lancashire, BB9 8LF
Tel: 01282 682260
Receptionist: Chelsea Watson
E-mail: reception@pchs.lancs.sch.uk
Chair of Governors: Trevor Ashton (Address c/o above)