MEET OUR SCHOOL NURSE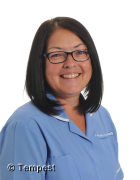 Hello my name is Deborah McKenna and I am the School Nurse here at Pendle Community High School & College.  
The staff are very approachable and helpful. The school nurse is wonderful!
Ask, Listen, Do
Ask Listen Do is about making it easier for people with a learning disability, autism or both to give feedback, raise a concern or complain about their care, education or support. It is also about making it easier for family, paid carers or advocates to do this for someone they support.
Parent/carer feedback about our school nurse and the service provided:
[testimonial_rotator id=4063]
Pendle Community High School & College
Pendle Vale Campus, Oxford Road, Nelson, Lancashire, BB9 8LF
Tel: 01282 682260
Headteacher: Debra Grogan
Chair of Governors: Trevor Ashton (Address c/o above)
Receptionist: Samantha Gray (M,T,W)
Alison Boothman (T,F)
E-mail: reception@pchs.lancs.sch.uk
Paper copies of the information on our website can be requested via email.