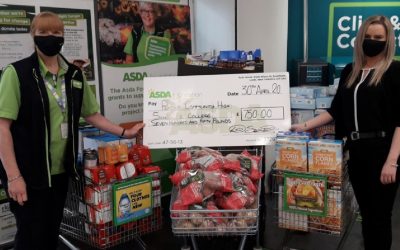 Pendle Community High School & College were delighted to receive £750 worth of items from ASDA's Supporting Communities funding. The items donated will be used to support our ongoing efforts to help our families in need with things such as...
read more
UPCOMING EVENTS
There are no upcoming events to display at this time.
Pendle Community High School & College
Pendle Vale Campus, Oxford Road, Nelson, Lancashire, BB9 8LF
Tel: 01282 682260
Headteacher: Debra Grogan
Chair of Governors: Trevor Ashton (Address c/o above)
Receptionist: Samantha Gray (M,T,W)
Alison Boothman (T,F)
E-mail: reception@pchs.lancs.sch.uk
Paper copies of the information on our website can be requested via email.