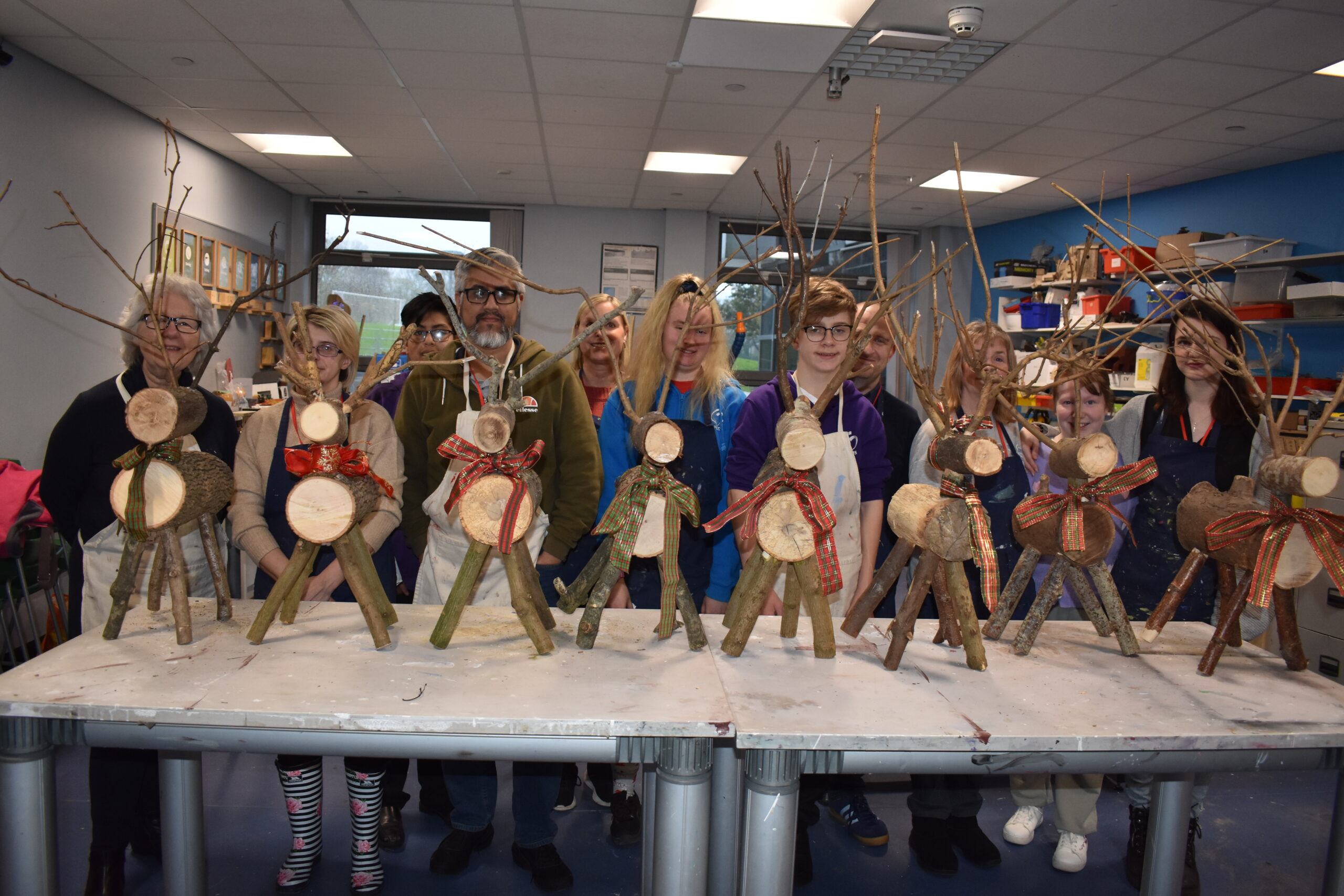 On 15th November we held a 'Build a Reindeer' workshop for parents and carers in the DT department. The morning was very well attended and those that came spent the morning creating their very own wooden reindeer, ready for the festive season! They used pre-cut wood and simple techniques to build and select different wood for the head, neck, body and legs. They were then given a selection of materials to add those finishing touches such as branches for antlers and ribbons for bows.
The attendees were supported throughout the morning by our dedicated team in the DT department who thoroughly enjoyed the opportunity to develop relationships with parents they hadn't had the opportunity to meet before. Once everyone had finished building their reindeer, we invited their children down to take a look at the hard work their parents/carers had put in and invited them into the food tech room where the students had prepared tea, coffee and mince pies.
The parents sat and socialised with the students for a short while before taking their reindeer home. The feedback from the event was really good. Everyone really enjoyed this hands on session and the opportunity to come into school and do something a bit different.