INTENT
At Pendle Community High School, the PE curriculum is designed to include a range of activities that develop motor competence, knowledge of rules, strategies and tactics and encourage participation from pupils within their physical capabilities. The curriculum provides opportunities for pupils to become physically confident in a way which supports their health and fitness. Opportunities are provided to compete in sport and other activities to build character and help embed values such as fairness and respect. Pupils will be taught skills to cooperate and collaborate with others as part of an effective team, how to keep themselves safe e.g. learning to swim and using equipment safely and how to maintain a healthy lifestyle.
The national curriculum for PE aims to ensure that all pupils:
 develop competence to excel in a broad range of physical activities
· are physically active for sustained periods of time
· engage in competitive sports and activities
· lead healthy, active lives
The PE curriculum sets high expectations and is designed to provide appropriate challenge to all pupils.
IMPLEMENTATION
PE at Pendle Community High School is based on different topics throughout the year but planned so that pupils can achieve depth and progression in their learning. Clear identification of knowledge and skills are mapped accordingly throughout the school. Existing knowledge is checked prior to the commencement of each topic ensuring that teaching is planned accordingly from the pupils' starting points as identified through the assessment system.
PE is well resourced and specific resources are mapped to specific groups and topics to support effective teaching and learning. The local area is fully utilised to achieve the desired outcomes with extensive opportunities for learning outside the classroom embedded in practice.
The curriculum is further enhanced by participation in numerous sporting tournaments with other schools in the local area and after school clubs. Staff supervise sporting activities at breaks and lunchtime, this includes sports such as football, basketball, cricket and netball.
All lessons follow a consistent format including:
an introduction and warm up, skill development and plenary
opportunity for pupils to perform and feedback
using subject specific vocabulary that builds on previous learning/year groups
Pupils are supported to develop their fundamental movement skills, become increasingly competent and confident and access a broad range of opportunities to extend their agility, balance and coordination, individually and with others. They are supported to be able to engage in competitive (both against self and against others) and co-operative physical activities in a range of increasingly challenging situations appropriate to their individual physical abilities. Pupils will participate in team games, develop simple tactics for attacking and defending and use a range of tactics to try and outwit their opponents.
 Years 7s are taught how to swim and about water safety to help embed their knowledge from KS2 and develop their swimming competency whilst understanding the dangers of water.
 Individual and teams games such as football, basketball, netball, rugby, rounders and cricket are taught to develop the technical performance, tactical awareness and knowledge of the rules governing the game within our pupils.
 Dance and movement is taught to develop techniques and to perform them accurately and consistently. They will be required to create, plan, perform and evaluate sequences on both the floor and using apparatus.
 Outdoor Adventurous Activities (OAA) are taught to develop problem solving, navigating skills, team work and trust.
Athletics is taught using prior procedural knowledge through a range of running, jumping and throwing techniques.
In all activities, pupils are supported to improve on past performances to achieve their personal best.
Meeting the needs of all pupils within PE
Pupils at Pendle Community High School & College have Moderate, Severe and / or Profound and Multiple Learning Difficulties including other associated difficulties such as Autism, Multi-Sensory, Visual & Hearing Impairment(s). All pupils access a wide range of learning opportunities within PE.
Independent learners follow a curriculum that is designed to provide challenge and all activities will be appropriately matched for individual learning, as well as encouraging problem solving, teamwork and involvement in outdoor adventurous activities and invasion games.
Supported and experiential learners follow a physical development curriculum which involves physiotherapy, hydrotherapy, rebound therapy, MOVE and individual bespoke physical development programmes.
IMPACT
As a pupil progresses through the school, they develop an understanding and appreciation of various sports and how they contribute to a healthy lifestyle. Skills and knowledge taught in PE are transferable and support pupils to be more independent, safe and carry out daily tasks more comfortably. Participation in team games supports pupils to become more confident socially in knowing how to set up games, understand rules/ tactics and decision making. Pupils also develop more resilience by aiming to achieve personal bests and to participate to the best of their ability
Teachers have high expectations and evidence of this is demonstrated in progress data and KS4 accreditation results. Impact is also recognised in pupils' contributions, questions and enthusiasm in lessons, participation in sports days and inter-school competitions.
Pupils further develop their abilities in the 4 key components of the curriculum as well as discovering personal talents and interests. Some pupils will become more confident in analysing their own performance and abilities. The depth of knowledge that pupils will attain will vary but all will demonstrate progress from their individual starting points.
Pupils will have also learnt about careers and related work opportunities that are accessible for them in the local and wider community. This is enhanced by visitors to school, educational visits which provide opportunities for further relevant and contextual learning.
ndean@pchs.lancs.sch.uk
rali@pchs.lancs.sch.uk
Pupil Voice: Why we think it is important to learn about PE in school.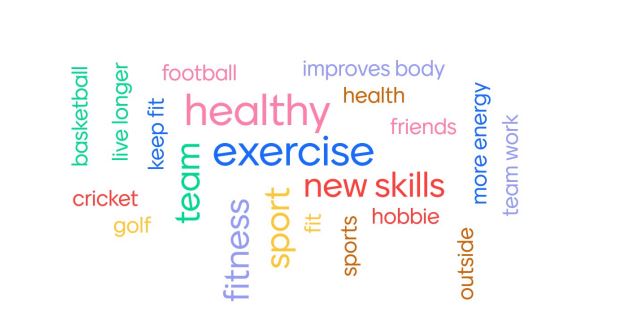 Pendle Community High School & College
Pendle Vale Campus, Oxford Road, Nelson, Lancashire, BB9 8LF
Tel: 01282 682260
Headteacher: Debra Grogan
Chair of Governors: Trevor Ashton (Address c/o above)
Receptionist: Samantha Gray (M,T,W)
Alison Boothman (T,F)
E-mail: reception@pchs.lancs.sch.uk
Paper copies of the information on our website can be requested via email.